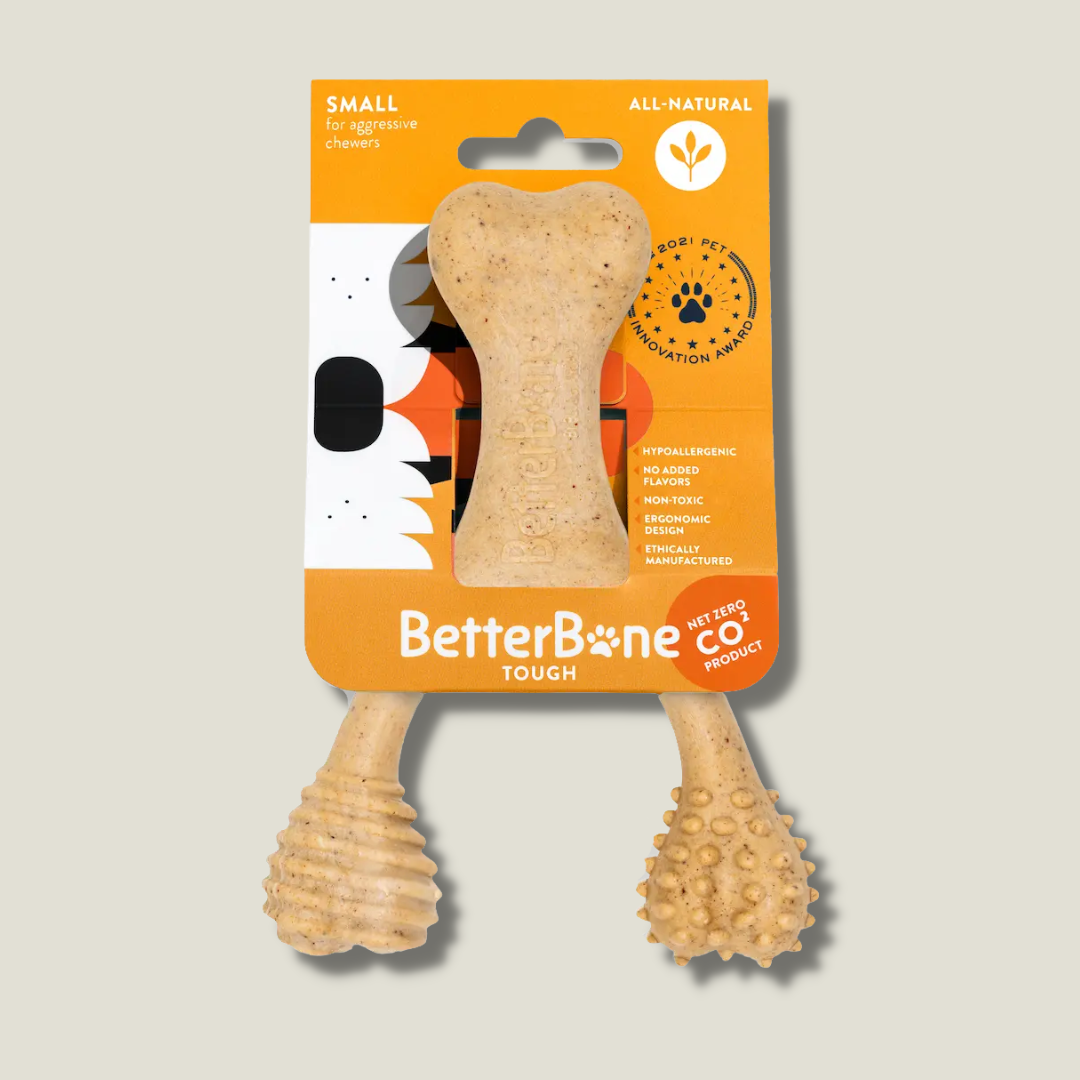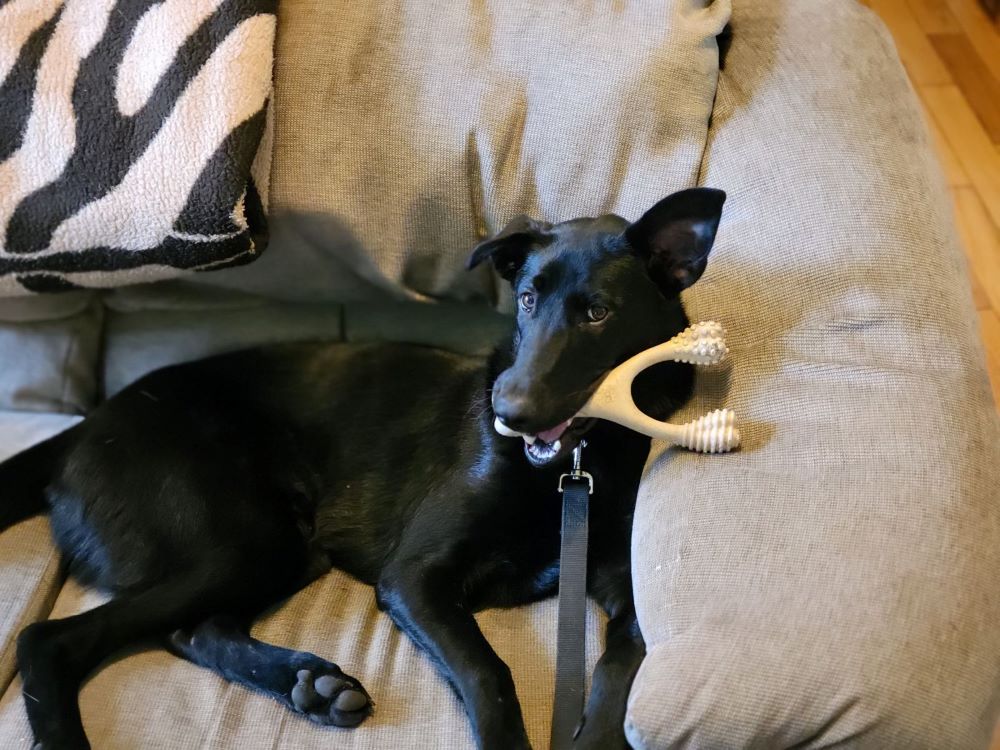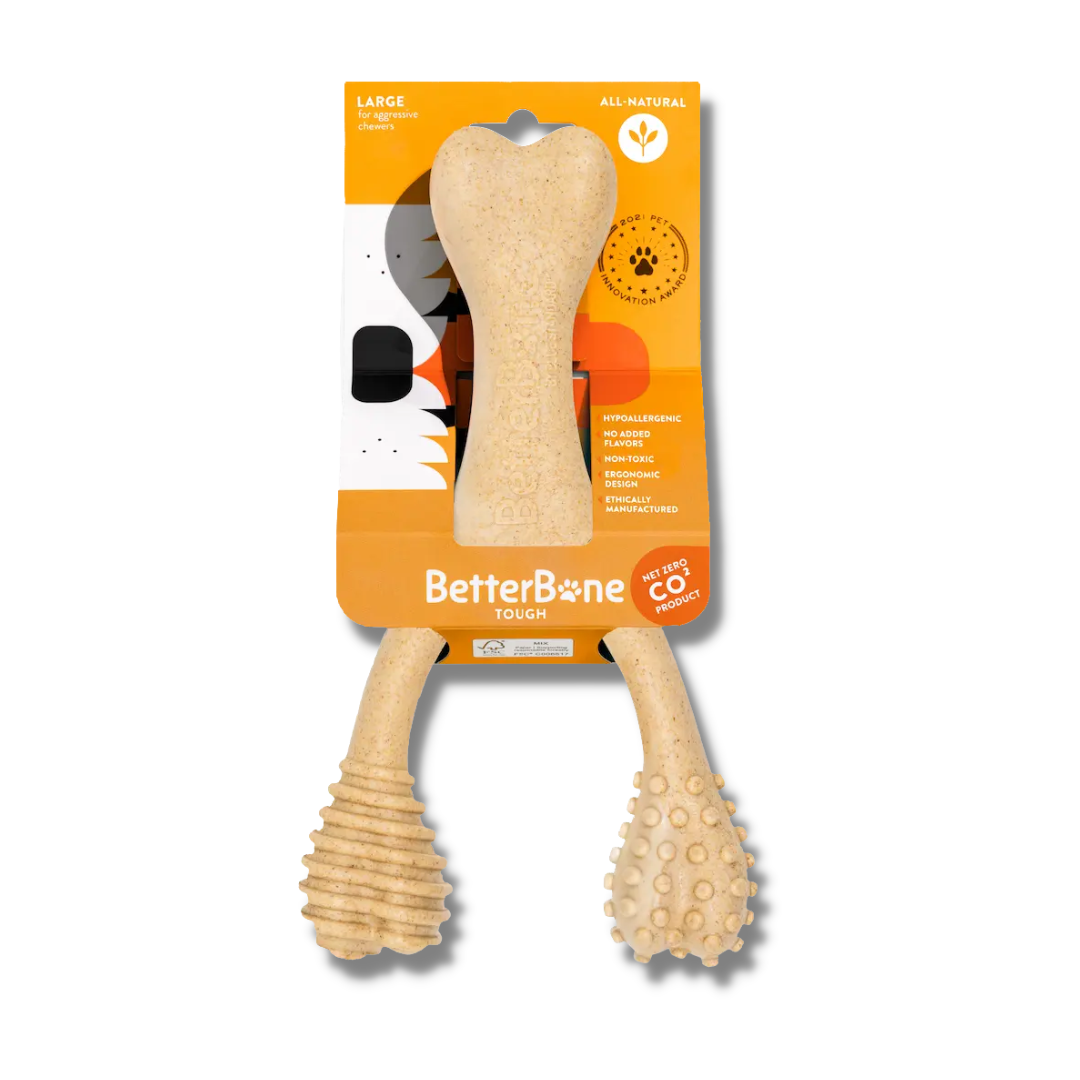 BetterBone Tough - Safe Bones For Aggressive Chewers
Size:
Small (Dogs under 25 lbs)
Got a puppy or adult doggo who can't seem to stop his destructive chewing habits? You need a durable dog chew toy to keep your dogs busy and to chew safely. And we got ya.
The BetterBone Tough is a nylabone alternative chew toy made specifically for aggressive chewers and free from allergens and micro plastics. This is the perfect supplement for bully sticks as it won't splinter or cause a choking hazard.
BetterBone makes safe bones for dogs that are 100% nylon-free and made with only two natural ingredients: PEFC sustainably forested wood flour and renewable sugarcane oil. That's all. This chew toy is 2-5% harder and also 5-10% more durable than typical nylon dog chews. It's also unflavored, making it a safe treat for dogs with allergies! We are in love with this natural, eco-friendly alternative to nylabone - you and your pup will be too!
Try it with this cool Treat Clincher for hours of fun!
Features
Nylon-free, toxic-free
100% Sustainable
Hypoallergenic
Unflavored to reduce carbon footprint from animal based flavors (like beef, which is the worst food based carbon emitter).
Splinter resistant
Promotes dental health
Every dog bone sold plants a tree to make your BetterBone carbon neutral
Care
Hand wash with warm water
Made in: Croatia
Materials Used: PEFC Wood Flour (aka cellulose) & Renewable sugarcane oil.
Materials sourced from: Austria, Germany, Croatia, or France.
End-of-life management: This can be thrown out. Or if you care to grind it into smaller pieces, our materials are bio-degradable over the course of 5 to 15 years depending on the climate and conditions in your area and how small the pieces are.
Small (suitable for dogs weighing LESS than 25 pounds)
3.3oz, 5" x 4" x 1.75"

Large (suitable for dogs weighing MORE than 25 pounds):
9.8oz, 9" x 6" x 2.5"
Our Vision
As animal lovers and sustainability advocates, we value kindness. Kindness towards our pets, each other, ourselves and most importantly our planet.
Not only are we committed to providing sustainable products, but we hope to build a community and support resource for those striving to make the world a kinder place.
We believe in a kinder, cleaner planet.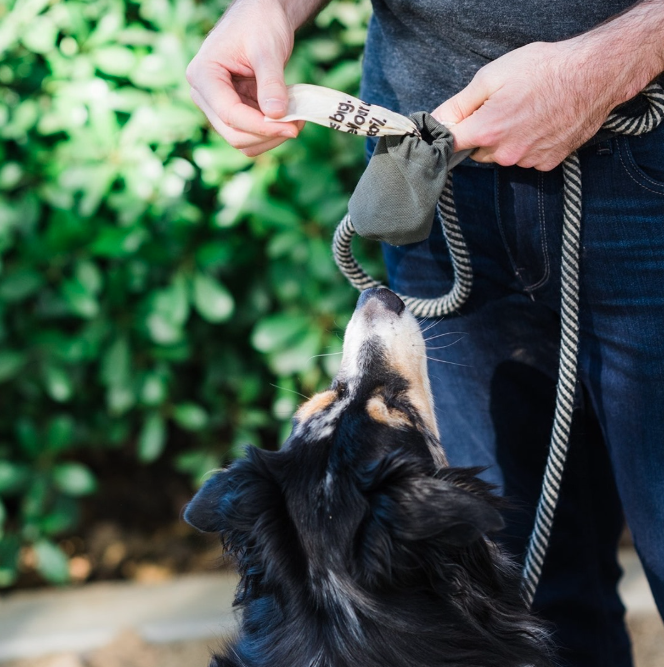 A Sustainable Community
Whether you're already a zero-waste enthusiast or just learning about how you can make a difference, The Kind Pet is here to provide resources, tips & tricks not only on pet care but lifetstyle as well.
Supporting Small Businesses
We select our products not only for their sustainability, but the people behind them. Many of the small businesses we work with are women or BIPOC-owned. Others work with local or international artisans.
At The Kind Pet, we are dedicated to not only promoting sustainability for the planet, but for diversity and inclusion as well.