Provide endless fun for your furry friend with this small Pyramid Cat Toy that is the perfect size for swatting and pouncing every which way. Made from organic hemp and filled with buckwheat hulls for crinkly fun, it's the ideal toy for endless entertainment while protecting the planet at the same time. This toy is also filled with organically grown catnip to keep your kitty interested.
For more organic kitty fun, check out this snake cat toy.
Features
Made in the USA.
Features hemp canvas, organic cotton filling, cotton thread, cotton label.
100% compostable.
Dye-free. Squeaker free.
Filled with buckwheat hulls for a natural crinkle and organically grown catnip.
Choose from 1 single pyramid or a pack of 3.

Care
Spot Clean or
Machine Wash Cold
Tumble Dry Low
Made in: USA
Materials used: Hemp canvas, cotton filling,
organically grown catnip, buckwheat hulls,
cotton thread, cotton label
Materials sourced from: USA
End of life management: Compostable and Biodegradable
Our Vision
As animal lovers and sustainability advocates, we value kindness. Kindness towards our pets, each other, ourselves and most importantly our planet.
Not only are we committed to providing sustainable products, but we hope to build a community and support resource for those striving to make the world a kinder place.
We believe in a kinder, cleaner planet.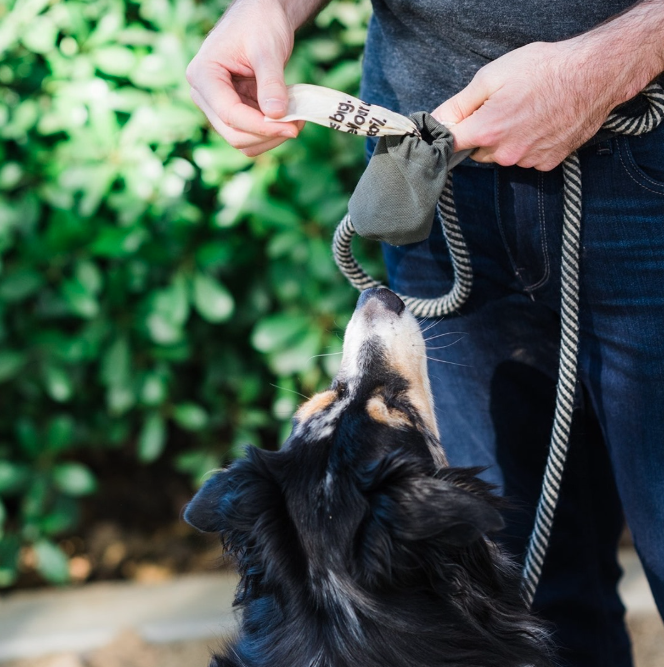 A Sustainable Community
Whether you're already a zero-waste enthusiast or just learning about how you can make a difference, The Kind Pet is here to provide resources, tips & tricks not only on pet care but lifetstyle as well.
Supporting Small Businesses
We select our products not only for their sustainability, but the people behind them. Many of the small businesses we work with are women or BIPOC-owned. Others work with local or international artisans.
At The Kind Pet, we are dedicated to not only promoting sustainability for the planet, but for diversity and inclusion as well.