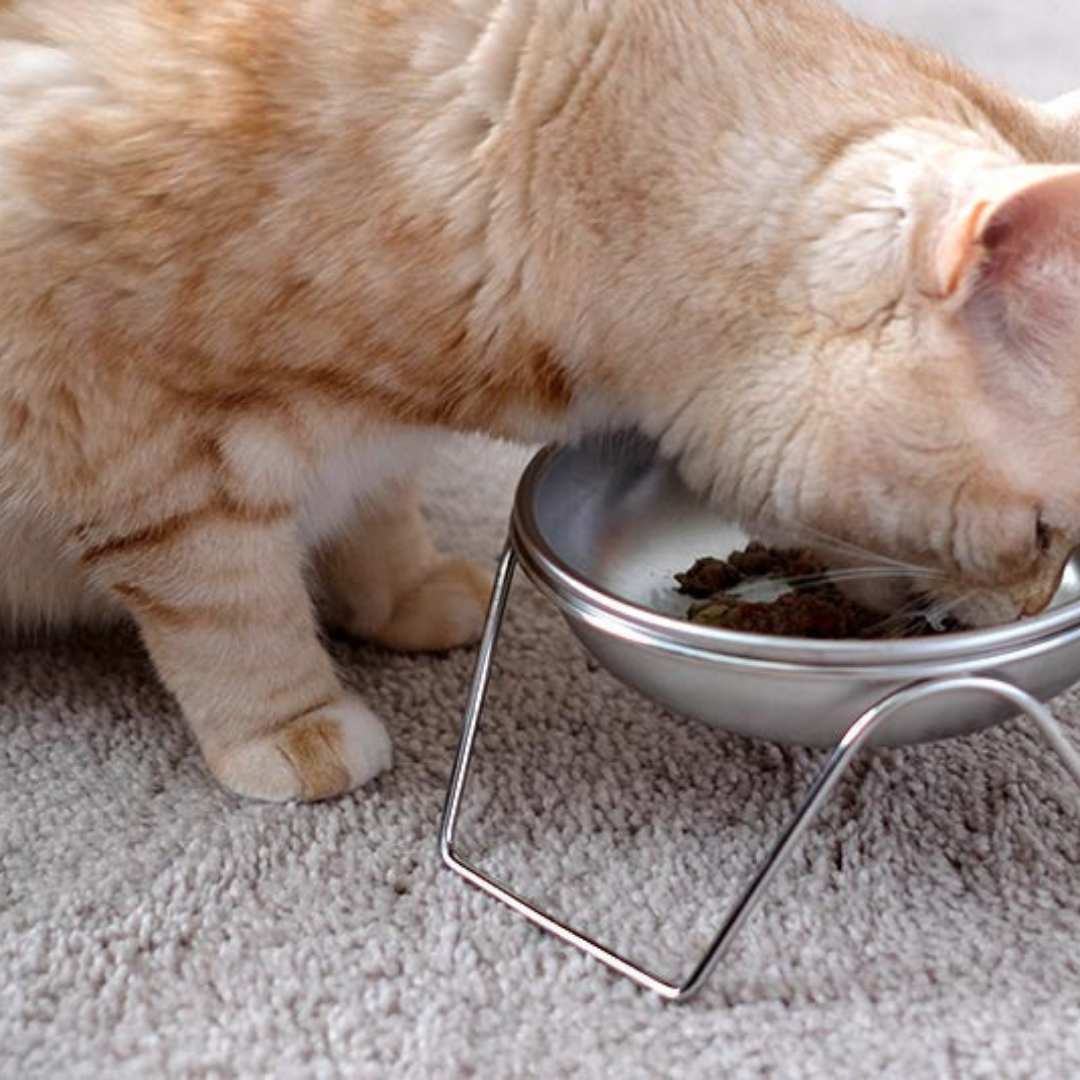 Stainless Steel Cat Bowl with Stand (for small dogs too!)
For the dog or kitty that enjoys eating from a raised bowl, this one's for them! This stand and pet bowl is made in the USA with third party certified stainless steel that is free of lead and radioactive metals. Not only is his stainless steel cat bowl on stand non-toxic, human grade, and dishwasher safe, but they're also made heavy to prevent slips or tips. Perfect for holding dry kibble, wet food, treats, and water.
Your pet prefers eating at floor level? Check out this Stainless Steel Bowl without a stand. Keep the floor clean with this Upcycled Food Mat. And give your pets the best nutrition with our vet approved Homemade Cat Food Supplement and Dog Food Supplement.
Features
Made in the USA.
Made with US sourced, high quality stainless steel (the type used in high-end kitchenware).
Great size for cats and small dogs.
Non-toxic, human grade, and food safe.

Made heavy to prevent slips or tips.
Dishwasher safe.
Comes with 1 bowl and 1 stand.
Sturdy stand raises bowl 3 inches.
Care
Stand is dishwasher safe or clean by hand as needed. Remove and clean cat bowls daily. Give each cat their own bowl stand to promote peace
Made in: USA
Materials used: Stainless Steel
Materials sourced from: USA
End of life management: Recyclable
1 Bowl: 5.75 inch diameter x 1.5 inches tall, and holds up to 16 ounces.
1 Stand: 6.5 x 6.5 x 3 inches
Our Vision
As animal lovers and sustainability advocates, we value kindness. Kindness towards our pets, each other, ourselves and most importantly our planet.
Not only are we committed to providing sustainable products, but we hope to build a community and support resource for those striving to make the world a kinder place.
We believe in a kinder, cleaner planet.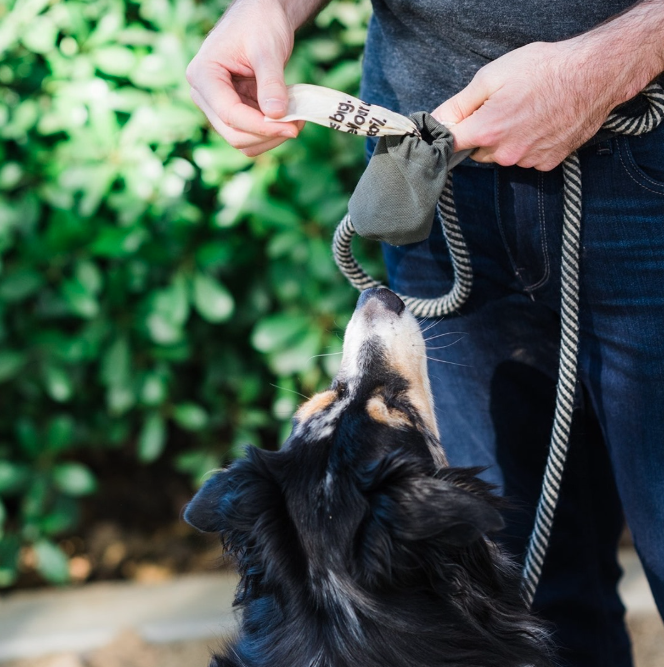 A Sustainable Community
Whether you're already a zero-waste enthusiast or just learning about how you can make a difference, The Kind Pet is here to provide resources, tips & tricks not only on pet care but lifetstyle as well.
Supporting Small Businesses
We select our products not only for their sustainability, but the people behind them. Many of the small businesses we work with are women or BIPOC-owned. Others work with local or international artisans.
At The Kind Pet, we are dedicated to not only promoting sustainability for the planet, but for diversity and inclusion as well.